Description
Buy Cheap Microsoft Project Professional 2019 Product Key
All project managers need a solid solution to help manage project progress and completion. Project 2019 Professional is exactly that solution. This software enables high level productivity on all phases of task completion.
It's perfect for businesses and project managers that need to make the most out of time and resources. For professionals that have more tasks than they can count, Microsoft Project Professional is like having a personal assistant, but better.  It allows for all encompassing planning and management while placing accessibility and usability at priority. With real time updating and newly added tools and features, Project 2019 cuts work in half and more than doubles progress.
You can now track task progress like never before. Progress towards completion is shown on the task display itself, with an easily read format. Additionally, users can label timelines to improve clarity when sharing progress.
Project 2019 Professional has improved accessibility to enhance usability. Project now works better with assistive technologies so all parties can communicate easily.
Use new task linking and grouping functions to create more organized project task lists. Now tasks will be listed under their respective projects by selecting the drop-down predecessor's option.
Make the most of multitasking. Multiple timeline view options provide wide scope planning to ensure projects are completed on time.
Allows Skype collaborating to communicate practices with clients remotely.
Includes updated reporting features to make tracking progress easier, while cutting out manager footwork.
Optimize free time for productivity. With the included CAL (Client Access License) you can remotely access all project features, no matter your location.
Schedule efficiently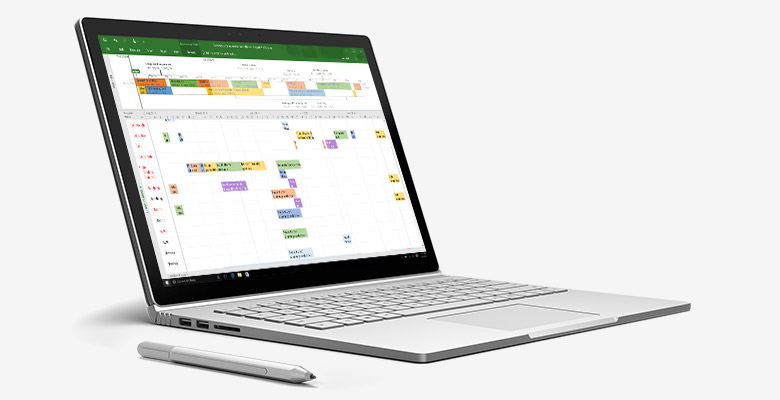 Familiar automated scheduling tools help reduce inefficiencies and training time. You can also create multiple timelines, which make it easier to visualize complex schedules.
Manage resources with ease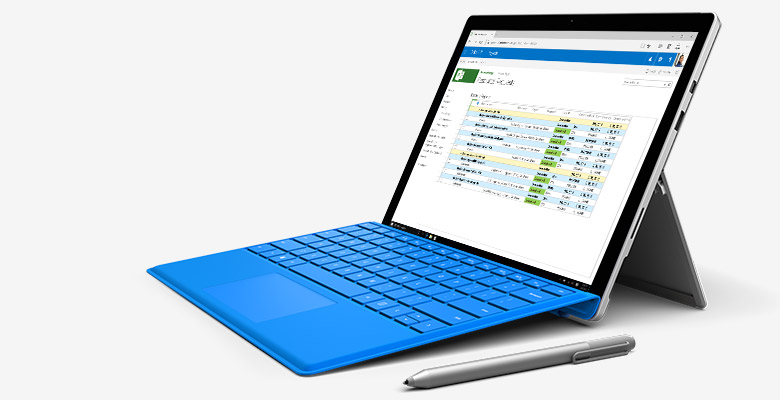 Utilize the resource management tools to easily build project teams, request needed resources, and create more efficient schedules.
Make smarter decisions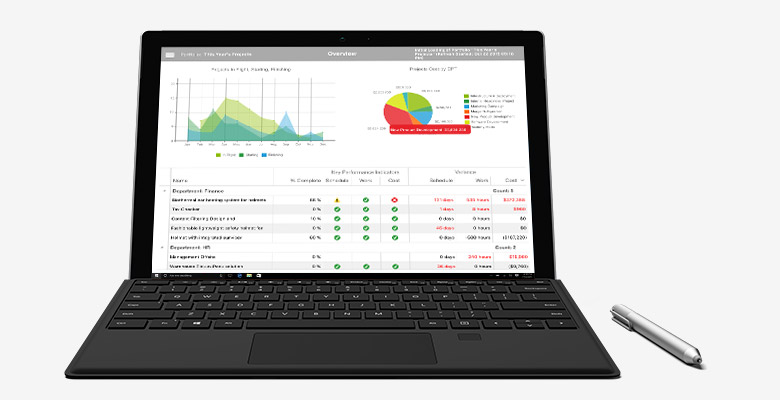 Built-in reports help project stakeholders visualize data to gain insights across projects and make more data-driven decisions.
How to activate Professional 2019?
1. After the installation is successful.Open the Office sofeware, click on the upper left corner File.
2.Click on Account.
3.Click to Activate Product.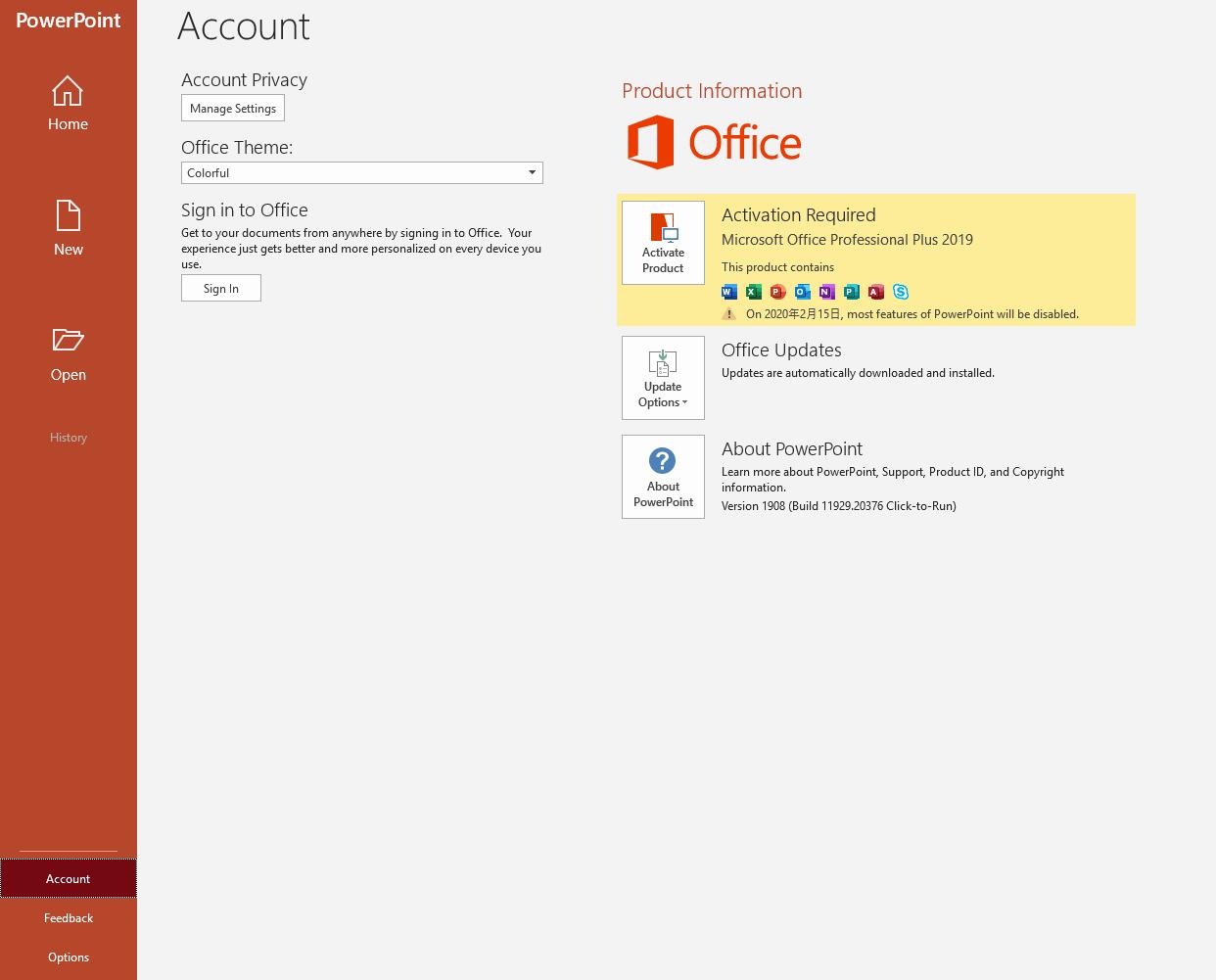 4.Select I want to activate the software over the internet to activate.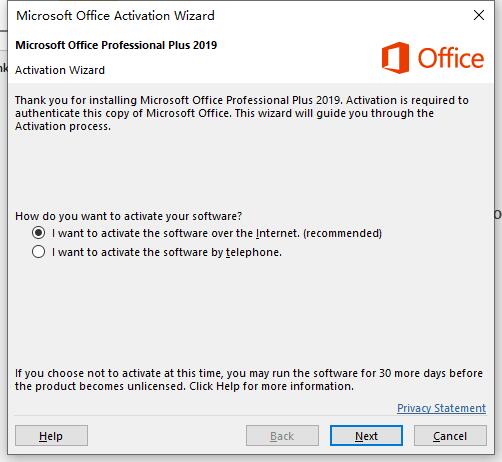 5.Enter the Product KEY.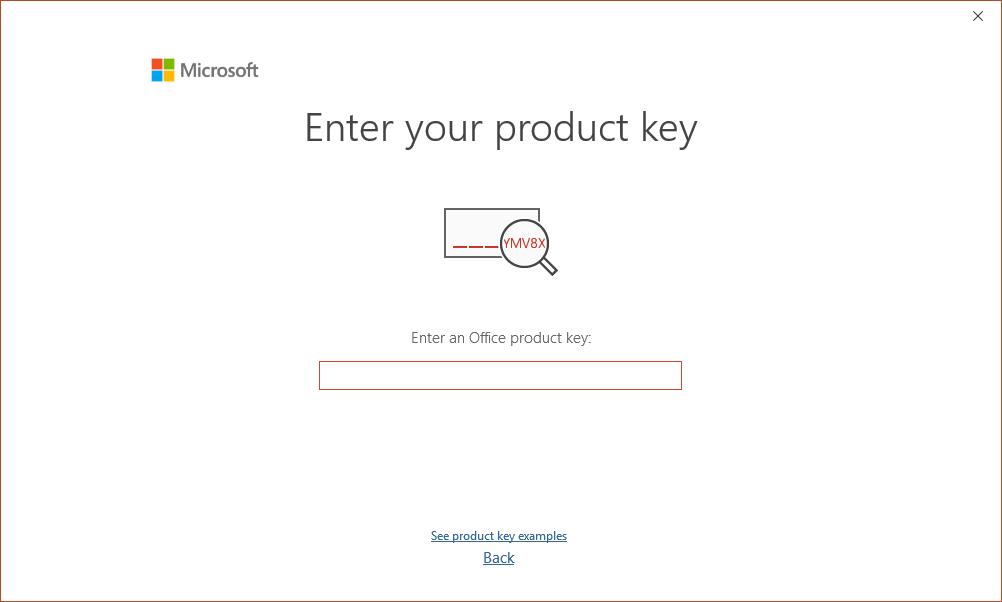 6.Activation successful!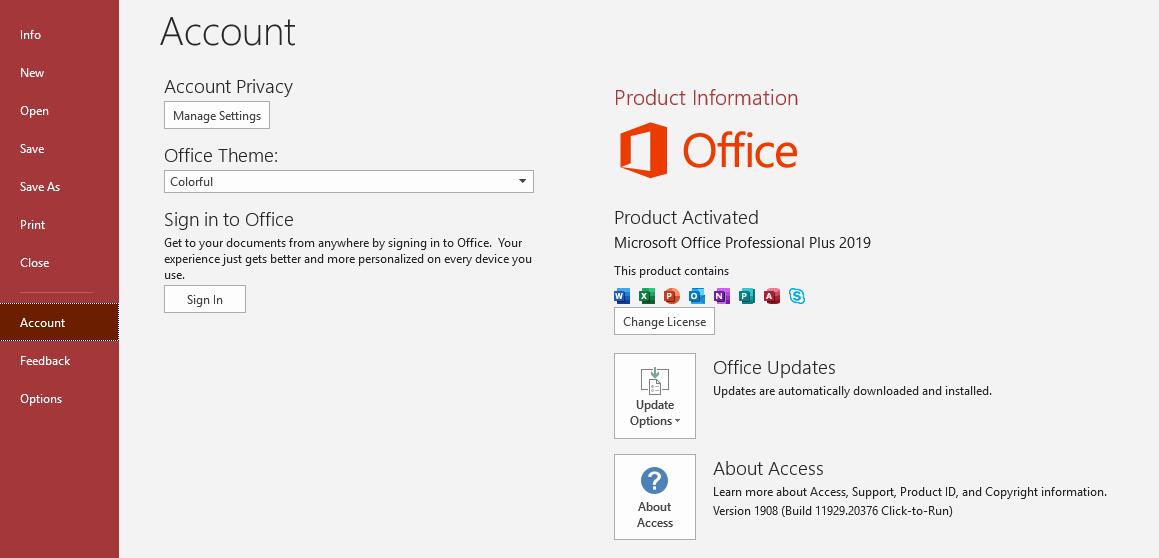 Why Buy Our Microsoft Project Professional 2019 Product key
We guarantee to give you the largest discount, the lowest market price, more importantly, 100% genuine.
Once purchased and activated it is yours for lifetime which means if you need to re-install your operating system or software package, you can use same key to activate again!
This product will be able to activate both 32 bit and 64 bit versions of the Office 2019 Professional Plus software.
Online Update Support, Support all Languages Version.
This product will be able to activate both 32 bit and 64 bit versions of the software.
There are more:
Microsoft Project Professional 2019 Free download
Once you purchase our products, we provide free Project Pro 2019 full installation package download link, which contains both 64-bit and 32-bit versions, you can download and install as needed.
Or Download directly from Microsoft: https://setup.office.com/
Why Download:
Easier, efficient and more quicker to get the Microsoft Project Professional 2019 installation file, no need to wait for goods arrivals. Download, install and activate your Microsoft Project Professional 2019 immediately after purchase.
Save for your pocket!
Delivery & Guarantee & Refound: Send via Email, 100% Secure Payment, 30-Day Refund Guarantee.
PayPal Secure Payment
We accept PayPal and Credit Card. You are able to pay via your PayPal account if you have.
You can pay with your credit card without having a PayPal account, When confirm the order, Our program will direct you to the PayPal payment page, You can type in your Credit Card and Billing Information on the left side and pay directly through Credit Card without creating a PayPal account nor sharing your financial information with us, Totally safe.