Description
Buy Cheap Windows 10 Enterprise Product Key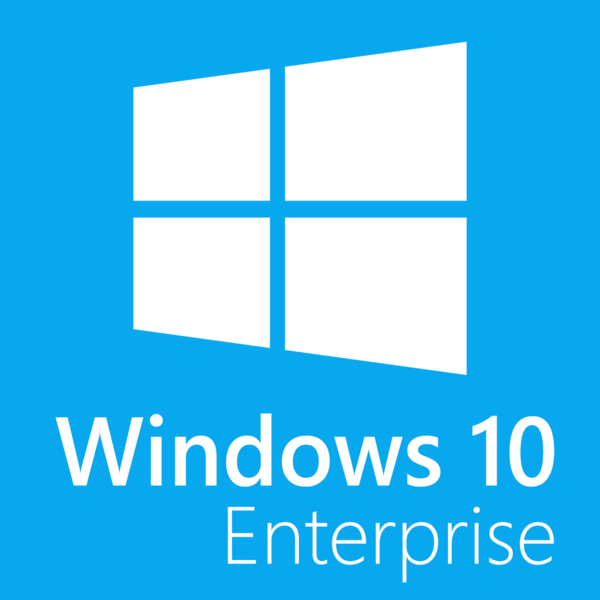 While businesses of any size can use Windows 10 Enterprise, it was built primarily for large and midsize companies. Exceptions may include small businesses with intensive security needs and skilled in-house tech pros. Like Windows 10 Pro, Enterprise comes with Windows Autopilot, so you can keep your deployment simple. However, there's a lot more security under the hood, and if you don't intend on using it, there's no real reason to spring for Enterprise over Pro.
These are some features unique to Windows 10 Enterprise:
Window Defender Credential Guard
Windows Defender Application Guard
Windows Defender Application Control
Windows Defender Advanced Threat Protection (ATP)
Desktop Analytics Device Health
Microsoft Application Virtualization (App-V)
Microsoft User Environment Virtualization (UE-V)
This linked documentation should give you (or your IT staff) an idea of whether the features in Windows 10 Enterprise are necessary for your business. None of these are included in Windows 10 Pro. In general, Windows 10 Enterprise gives IT departments more freedom to manage security on their own terms. With these Enterprise features, your IT department can do things like remotely manage devices, deliver virtual desktops using Azure, control OS updates, manage apps, access security analytics through the Microsoft Intelligent Security Graph, identify and manage data breaches, create custom detection alerts, and pull reports.
Windows 10 Pro vs. Windows 10 Enterprise
Side-by-side, Windows 10 Pro and Windows 10 Enterprise are visually identical. So what is the real difference between the two? Let's delve a little deeper into some of the features that you'll be receiving.
AppLocker – Grants admins the ability to restrict apps on any device in the network, making it easier to whitelist and blacklist programs as needed.
Application Virtualization (App-V) – Create virtual instances of applications in a container taking away the need for a normal installation. Cast apps to a Windows PC from a server.
User Environment Virtualization (UE-V) – Ables the user to save app settings and preferences as they move from one PC to another. Allows for an easy, organized infrastructure.
DirectAccess – A VPN-like component created to allow automatic connections every time a user connects directly to the network, increasing security via an encrypted session.
Improved Group Policy Settings – Admins are able to select which features are installed when deploying a new OS (i.e Turning off Microsoft Consumer Experiences, Windows Store, or even the Lock Screen).
Volume License Deployment – Windows 10 Enterprise is only available through Microsoft's Volume License program which allows admins to create bulk deployments as well as better keep track of which computers have allocated licenses.
How to activate Windows 10 Product Key?
Before you begin, make sure to download and install correct edition of Windows 10. Activate with following steps after the installation is complete:
1. Go to 'Control Panel > All Control Panel Items > System' and click 'Activate Windows' or 'Change Product Key'.
2. Click 'Activation' and enter the Product Key you bought. Now your Windows 10 has been successfully activated.
To check activation status in Windows 10, select the Start button, then select Settings > Update & security > Activation.
Download Windows 10 Version 1809 ISO files
Windows 10 Version 1809 ISO files can be downloaded from the direct download links given below. We ISO links are for English language only. If you want any other language, you may download the ESD files below and convert them to ISO.
Win10_1809_English_x64.iso (4.5 GiB)
Win10_1809_English_x86.iso (3.3 GiB)
Why Download:
Easier, efficient and more quicker to get the Microsoft Windows 10 Enterprise ISO file, no need to wait for goods arrivals. Download, install and activate your Microsoft Windows 10 Enterprise immediately after purchase.
Save for your pocket!
Delivery & Guarantee & Refound: Send via Email, 100% Secure Payment, 30-Day Refund Guarantee.
PayPal Secure Payment
We accept PayPal and Credit Card. You are able to pay via your PayPal account if you have.
You can pay with your credit card without having a PayPal account, When confirm the order, Our program will direct you to the PayPal payment page, You can type in your Credit Card and Billing Information on the left side and pay directly through Credit Card without creating a PayPal account nor sharing your financial information with us, Totally safe.