If you're eager to give things a try, you can wait until the release of Moment 2, the next significant update to Windows 11, next month.
Simply sign up for the Windows Insider program's Release Preview Channel to get started. Windows 11 Build 22621.1343 (also referred to as the KB5022913 update) from Microsoft has just been made available to this channel, and it comes with all the updates for Moment 2. And this update actually contains a lot of information.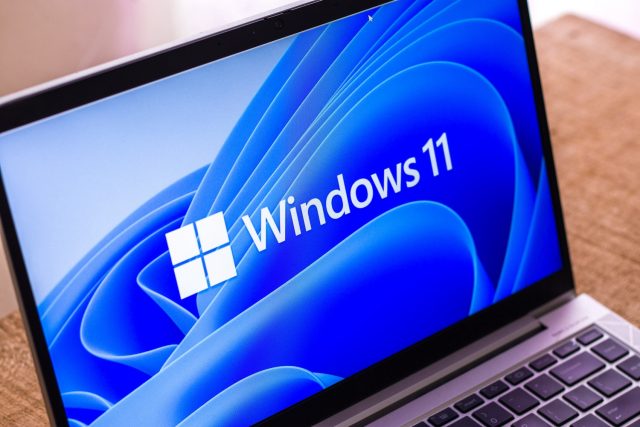 Also see:
To resolve numerous Windows 11 issues, Microsoft releases the KB5022905 update preview.

A stunning new image gallery feature is included in Windows 11's secret WASDK File Explorer app.

Microsoft will soon make Windows 11 Moment 3 available to beta testers.
Moment 2 has so much to offer that it's hard to pinpoint exactly what stands out. In the end, it will depend on your computer's use. As Microsoft tries to boost its green credentials, the taskbar search box has undergone a significant upgrade that adds more options and customizations as well as new power-saving suggestions.
In terms of appearance and features, the system tray menu has been overhauled, and camera effects are now simpler to access for meetings or video calls. Although there are many bug fixes, the new features are what will pique people's interest the most.
The following extensive list of changes is provided by Microsoft:
new !

 

For devices with a supported neural processing unit (NPU), this update gave users quick access to Windows Studio Effects from the taskbar.

 

As a result, setting up and configuring camera effects was quick and simple.

 

Background blur, eye contact, automatic framing, and audio effects (voice focus) were some of those effects.

 

These effects are still accessible on the Settings pages.

new !

 

The taskbar's search box experience was enhanced by this update.

 

Search results were displayed in the search flyout box as you typed.

 

By going to Settings > Personalization > Taskbar, you can also modify the desired search experience for your taskbar.

 

This update added a new policy for IT administrators to control how your organization's taskbar search box appears for commercial customers.

 

See the Windows 11 taskbar's Customizing search for more details.

new !

 

This update offered suggestions for energy.

 

They could aid in lowering your PC's energy consumption and carbon footprint if you used them.

 

Refer to Settings for System, Power & Battery, and Energy Recommendations.

new !

 

The system tray, formerly known as the notification area, was improved by this update.

 

The lower right of every icon, including the "Show hidden icons" flyout menu, had a rounded focus and hover feature.

 

In the "Show hidden icons" flyout menu, you could move icons to rearrange them or to the taskbar.

new !

 

A touch-optimized taskbar for 2 in 1 devices that you could use as a tablet was added to this update.

 

This taskbar had two states: expanded and collapsed.

 

Swipe up and down on your screen's bottom to switch between the two states.

 

The taskbar retreated when it was collapsed in tablet mode, giving you more screen room and preventing you from opening it unintentionally.

 

The taskbar was designed to be simpler to use with touch when expanded in tablet mode.

 

When you unplugged or reclined the keyboard, the taskbar automatically updated to this optimized version.
Only tablets could be used with this feature, which was turned on by default. Change that by going to Settings > Personalization > Taskbar Behaviors. When this device is being used as a tablet, the setting is called "Optimize taskbar for touch interactions." This feature will be turned off by default if your company manages your device's Windows updates. For ongoing innovation, administrators can activate it using the new commercial control.
new !

 

Braille device support was improved with this update.

 

While you switched between Microsoft Narrator and third-party screen readers, they continued to function.

 

The braille drivers were automatically changed by the narrator.

 

See Chapter 8: Using a Narrator with Braille for more details.

new !

 

Additionally, this update improved Narrator's support for new braille displays and input and output languages.

 

The APH Chameleon, Mantis Q40, NLS eReader, and numerous other new braille displays were among them.

 

See Chapter 8: Using a Narrator with Braille for more details.

new !

 

With the addition of more user interface (UI) controls, voice access became more adaptable and supported interaction.

 

Voice, for instance, interacted with the following controls:

names with numbers, like "Click 5"

names that don't have white spaces in between them, like "click PivotTable" or "klick PicotChart"

Names with unique characters, such as Dial-up (click dial hyphen up) or Bluetooth & devices ("click Bluetooth and devices")

new !

 

Spin, thumb, and split buttons for voice access were all improved with this update.

 

The "click" command or number overlays allow you to interact with these controls.

 

Additionally, problems with snapping commands that snapped windows to the left or right were fixed by this update.

 

Commands that shifted a text box's cursor immediately took effect.

new !

 

Voice scrolling improvements were also made with this update.

 

On a page, you could scroll to the far left and right using voice.

 

Additionally, you could use the same vertical scrolling feature that already exists: continuous left- or right-clicking.

 

See the list of voice access commands for more details about the new ones.

new !

 

This update offered AI-powered recommended content on your Start menu for devices connected to Azure Active Directory (AAD).

 

You could access files you were working on quickly, get ready for meetings, and more by using the Start menu.

new !

 

For the Tamil language, we added the brand-new Tamil Anjal keyboard.

 

Add it by checking the Settings > Time & Language > Language and Region > Tamil (Singapore), Tamil in Malaysia, Tamil from Sri Lanka, or Tamil for India.

 

Next to the language, choose the ellipses (…).

 

Choose from a variety of languages.

 

The list of keyboards should include Tamil Anjal (QWERTY).
NEW! [ADDED 2/22] Task Manager was improved by this update. These comprised the following:
Filtering: The binary name, PID, or publisher name can now be used to filter processes. When you switch between pages, the filter also works. ALT+F is the keyboard shortcut.
There are now more theme options available, allowing you to select a Task Manager theme that differs from Windows. Additionally, all dialogs now support themes, with the exception of the Properties dialog and Run new task. The Windows theme or app-specific themes will be used in the dialogs.
When you activate Efficiency mode, you can choose to ignore confirmation dialogs.
The Color filters setting was impacted by a problem that we fixed. The system changed Inverted to Grayscale when you chose it.
After you installed an update, we increased Windows' dependability.
We backed the 2023 daylight-saving time change order from the United Mexican States.
A date information problem was resolved. The format of dates sent between Windows and some Heimdal Kerberos library versions was impacted.
An issue with IE mode was resolved. Sometimes it was difficult to see the text in the status bar.
We fixed some printer compatibility problems. The printer drivers used by those printers were Windows Graphical Device Interface (GDI). The GDI specifications were not entirely followed by those drivers.
The software keyboard was impacted by a problem that we fixed. After a Push-button reset (factory reset), it did not show up in the Out-of-Box Experience (OOBE). To provide credentials for this kind of reset, an external keyboard had to be connected.
A problem with a blue screen appearing during video playback was fixed. After you configured high dynamic range (HDR) on your display, this happened.
The touch keyboard and the PIN entry keyboard may have been impacted by a problem that we fixed. When you logged into your device, you might not have been able to use them to enter text.
We resolved a problem with AppV. It prevented file names from being written in the proper uppercase or lowercase case.
We fixed a Microsoft Edge-related problem. Conflicting Microsoft Edge policies were eliminated by the problem. This happened when Microsoft Intune detected a policy conflict after you set the MDMWinsOverGPFlag in the tenant.
An issue with provisioning packages was resolved. When elevation was necessary, they did not apply in some situations.
Azure Active Directory (Azure AD) was affected by a problem that we fixed. It was unsuccessful to bulk provision using a provisioning package.
The Configuration Service Provider (CSP) for Universal Print was impacted by a problem that we fixed. When you set up a printer, the command prompt window appeared.
When you used Task View, a reliability problem was resolved.
Which folders showed up in the Browse for Folder picker was affected by a problem that we fixed.
We fixed a File Explorer-related problem. The input focus remained fixed when you used Shift + Tab or Shiift+F6.
The user interface (UI) was impacted by a problem that we fixed. A Bluetooth keyboard's volume up and volume down commands were not displayed.
We resolved a problem affecting Xbox users. The Xbox subscription card did not show up on the Settings Accounts page if you used the "Redeem code" option to buy a subscription. When recurring billing was disabled, this happened.
We resolved a problem that could have had an impact on lsass. exe . It could have ceased to respond. This happened when it requested a domain controller with an enormous LDAP filter using the Lightweight Directory Access Protocol.
The Local Security Authority Subsystem Service (LSASS) was impacted by a problem that we fixed. It's possible that LSASS stopped responding. After running Sysprep on a domain-joined machine, this happened.
We fixed a problem with network-to-local drive copying. For some users, copying took longer than anticipated.
Parity virtual disks were affected by a problem that we fixed. They were unsuccessfully created using Server Manager.