Description
Buy Cheap Microsoft Visio Professional 2019 Product Key
Create professional diagrams effortlessly
Versatile templates and thousands of shapes
Choose from dozens of templates, including built-in wireframes, and thousands of customizable shapes to transform numbers, ideas, and other data points into coherent and impactful stories.
Support for industry standards
Pull from Visio's huge shape library for content that meets industry standards, including Unified Modeling Language (UML) 2.5, Business Process Model and Notation (BPMN) 2.0, and Specification and Description Language (SDL) compliance.
Built-in validation
Run Visio's validation engine to help ensure your BPMN and workflow diagrams have all the required elements. Use XML to extend the validation engine for other types of diagrams.
Familiar experience
Leverage intuitive capabilities like drag and drop, align and position, and auto connect to build diagrams more efficiently. Plus, give your diagrams a professional, appealing look with premade themes and effects.
Collaborate with others and share diagrams seamlessly
Simultaneous team editing
Co-edit diagrams with your team to maintain a single version of truth and minimize version conflicts. See who's working on which part of the diagram, get notifications about changes, and choose when to merge those changes into the master file.
In-app commenting
Include insights from all relevant stakeholders by adding and replying to comments within Visio. Comments can be associated with specific diagram shapes to help avoid confusion.
Real-time presence indicators
See who's available on your team with live Skype for Business presence indicators within Visio. Quickly launch an IM, voice, or video conference within the app, too.
Simple, highly secure sharing
Share your diagrams from within Visio through a variety of highly secure online repositories, like OneDrive for Business and SharePoint,2 or export your file as a PDF, PPTX, or DOCX.3
Connect diagrams to real-time data to make decisions quickly
Simple data linking
Connect your Visio shapes and diagrams to data from common internal and external sources4 to simplify complex information and surface new insights. Insert data graphics or use formatting to reflect changes in the underlying data in your diagram.
Anywhere access to data diagrams
View data-connected diagrams from virtually anywhere on your favorite browser through Visio Online—even if you do not have a Visio Online plan subscription.
Database Reverse Engineering
Create database models from an existing database using the Database Reverse Engineering (DBRE) add-in.
Data-connected org charts
Automatically generate organizational charts from data sources like Excel, Exchange, or Azure Active Directory, saving you time and reducing mistakes from manual entries.
Notes:
1. Skype for Business sold separately
2. OneDrive for Business and SharePoint sold separately
3. Requires PowerPoint (PPTX) or Word (DOCX), which are sold separately
4. Visio supports multiple data sources, including Microsoft Excel workbooks, Microsoft
How to activate Visio 2019?
1. After the installation is successful.Open the Office sofeware, click on the upper left corner File.
2.Click on Account.
3.Click to Activate Product.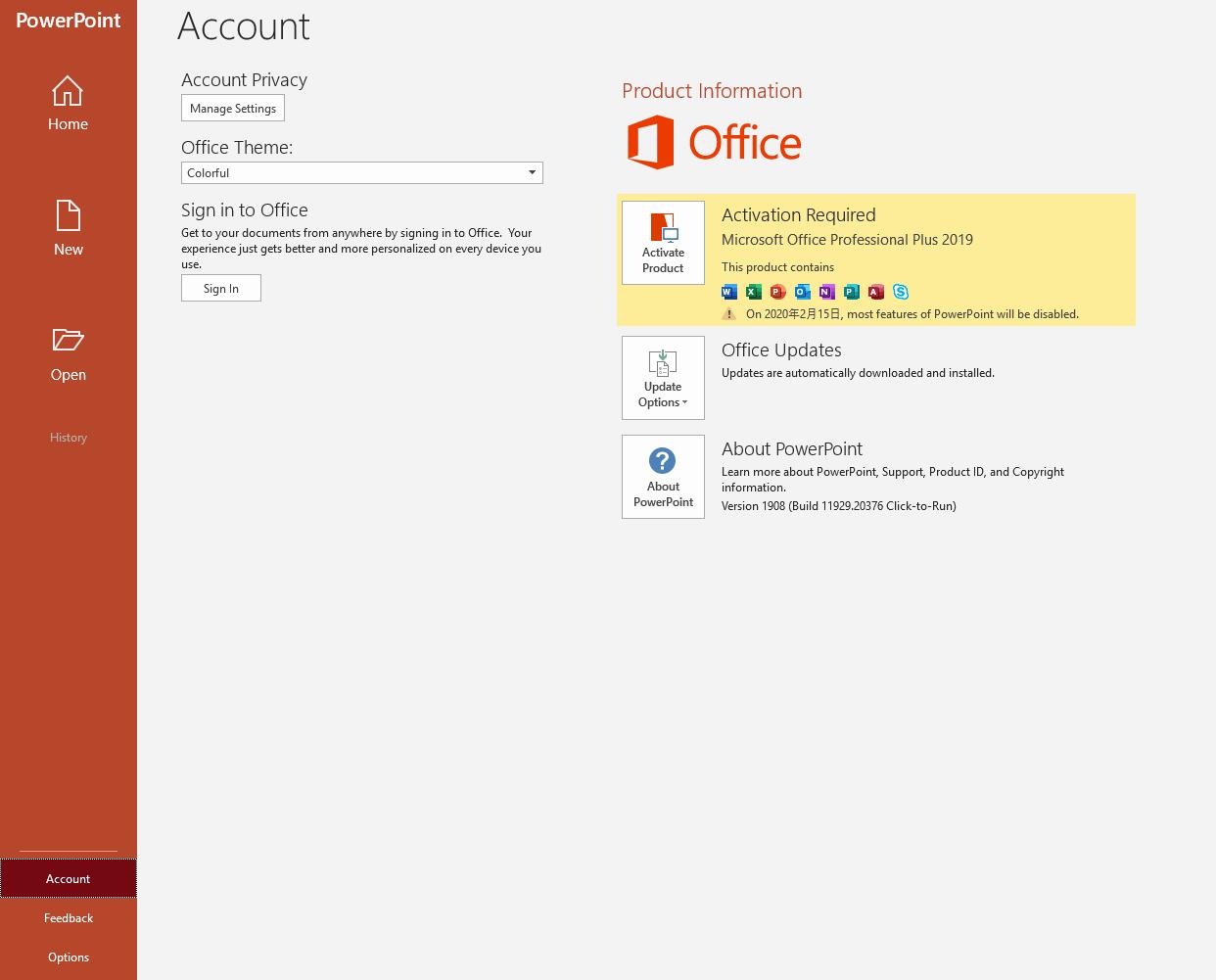 4.Select I want to activate the software over the internet to activate.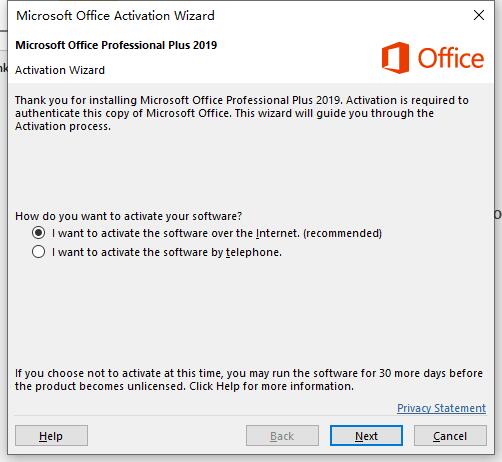 5.Enter the Product KEY.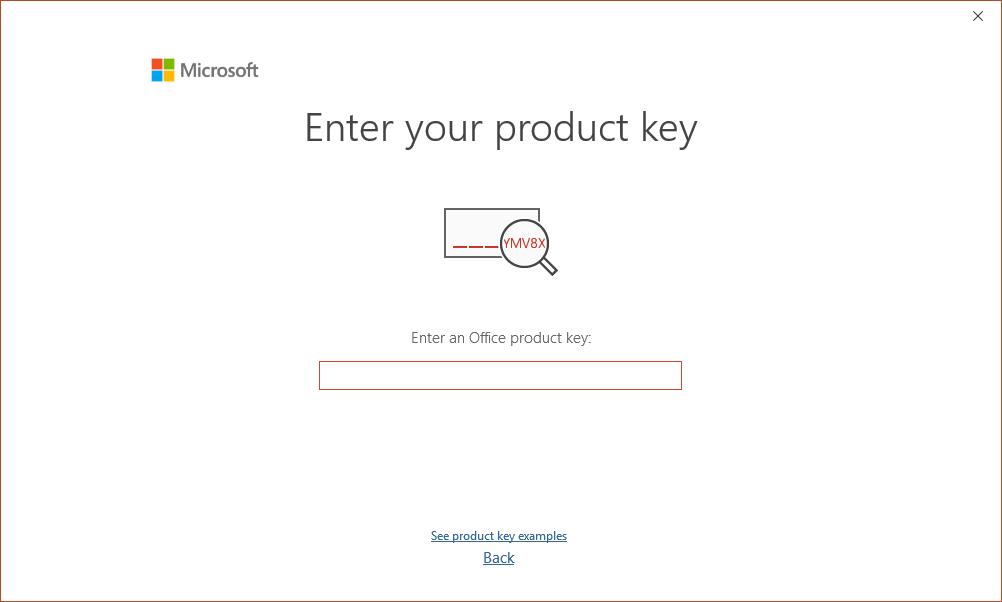 6.Activation successful!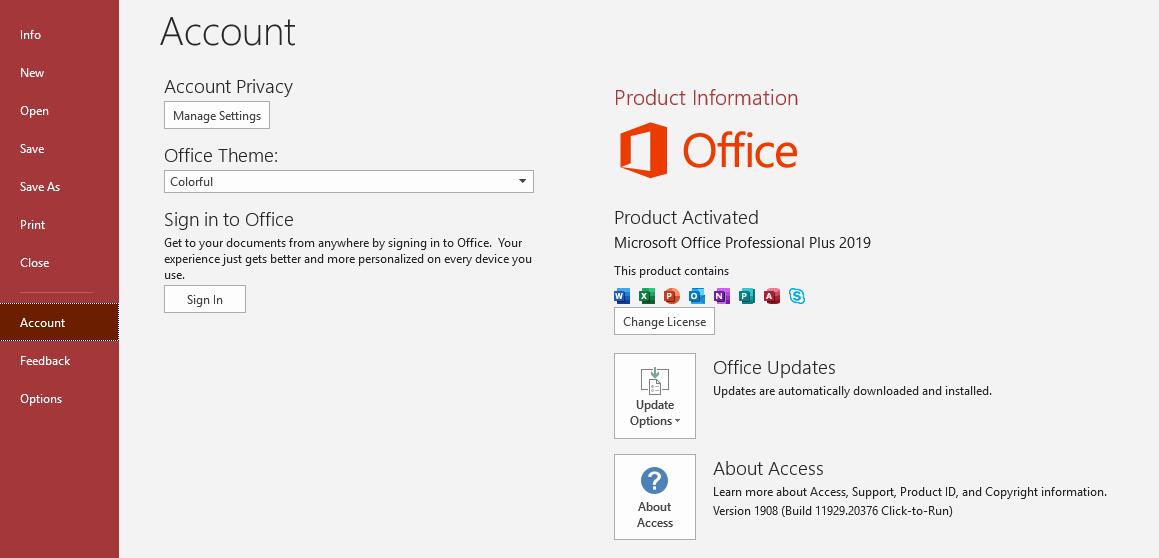 Why Buy Our Microsoft Visio Professional 2019 Product key
We guarantee to give you the largest discount, the lowest market price, more importantly, 100% genuine.
Once purchased and activated it is yours for lifetime which means if you need to re-install your operating system or software package, you can use same key to activate again!
This product will be able to activate both 32 bit and 64 bit versions of the Office 2019 Professional Plus software.
Online Update Support, Support all Languages Version.
This product will be able to activate both 32 bit and 64 bit versions of the software.
There are more:
Microsoft Visio Professional 2019 Free download
Once you purchase our products, we provide free Visio Pro 2019 full installation package download link, which contains both 64-bit and 32-bit versions, you can download and install as needed.
Or Download directly from Microsoft: https://setup.office.com/
Why Download:
Easier, efficient and more quicker to get the Microsoft Visio Professional 2019 installation file, no need to wait for goods arrivals. Download, install and activate your Microsoft Visio Professional 2019 immediately after purchase.
Save for your pocket!
Delivery & Guarantee & Refound: Send via Email, 100% Secure Payment, 30-Day Refund Guarantee.
PayPal Secure Payment
We accept PayPal and Credit Card. You are able to pay via your PayPal account if you have.
You can pay with your credit card without having a PayPal account, When confirm the order, Our program will direct you to the PayPal payment page, You can type in your Credit Card and Billing Information on the left side and pay directly through Credit Card without creating a PayPal account nor sharing your financial information with us, Totally safe.